First steps
Location
Make sure phone location is turned on. The app needs a precise location, select "High accuracy" (GPS, Wi-Fi, cellular network) location mode or "GPS only". Don't select "Battery saving" mode.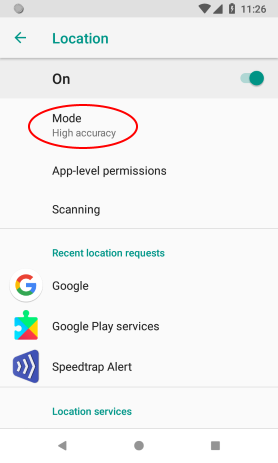 Every time the app starts, it checks permission to access phone location. Allow the app to access phone location. Further, this dialog window appears only if location permission was reset.
Sound volume
Make sure volume is high enough. The app uses the Multimedia audio channel by default. When the app active, the phone volume buttons adjust the Multimedia channel volume.