PocketGPSWorld.com (UK)
Access to PocketGPSWorld speed camera database requires registration and subscription.
1. Authenticate on PocketGPSWorld website and open the database download page.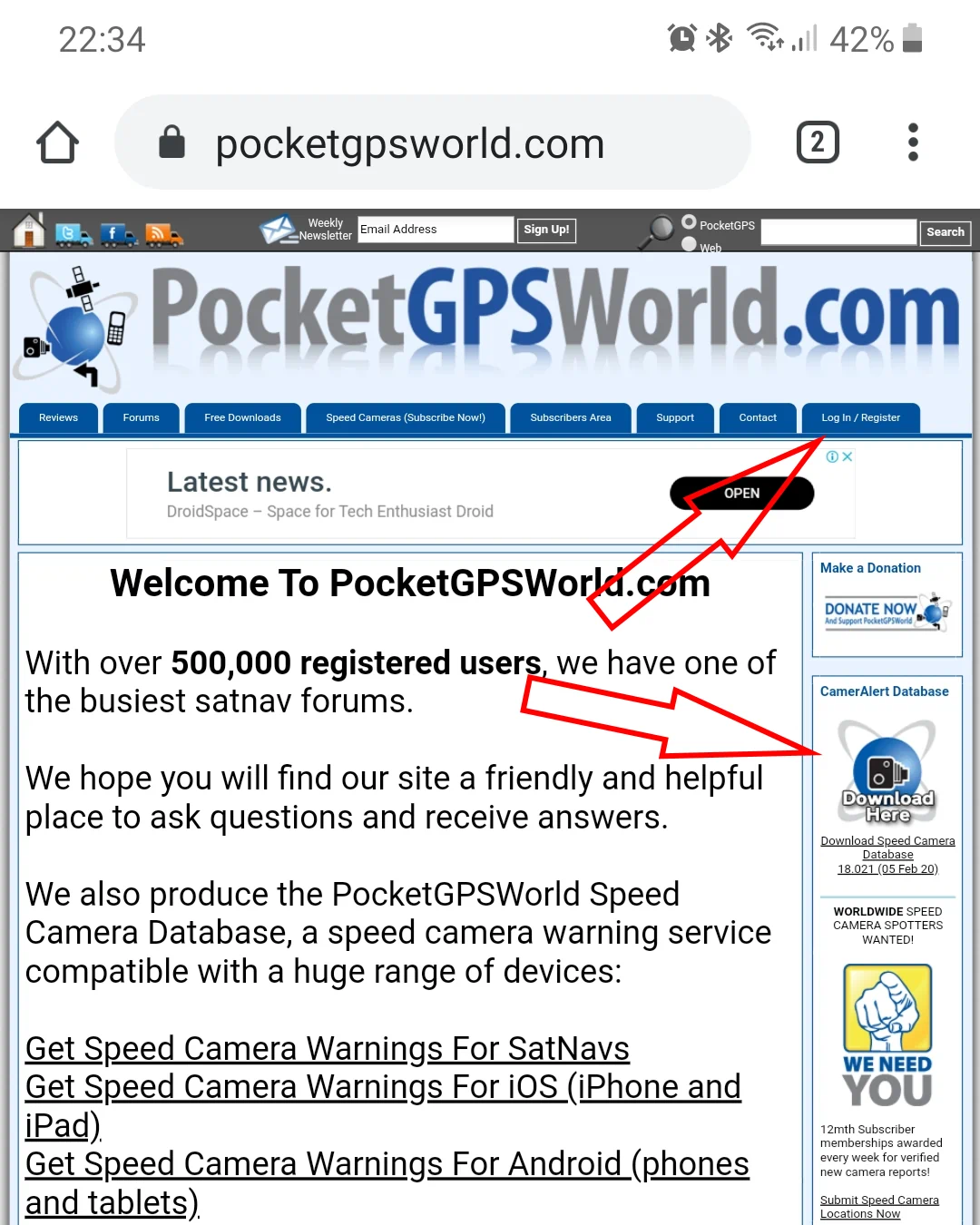 2. Select Speedtrap alert in the SatNav System dropdown selection, UK - single file with all cameras in the Camera Selections dropdown, and click the Download button. Web browser will save the database into the Download folder of your device.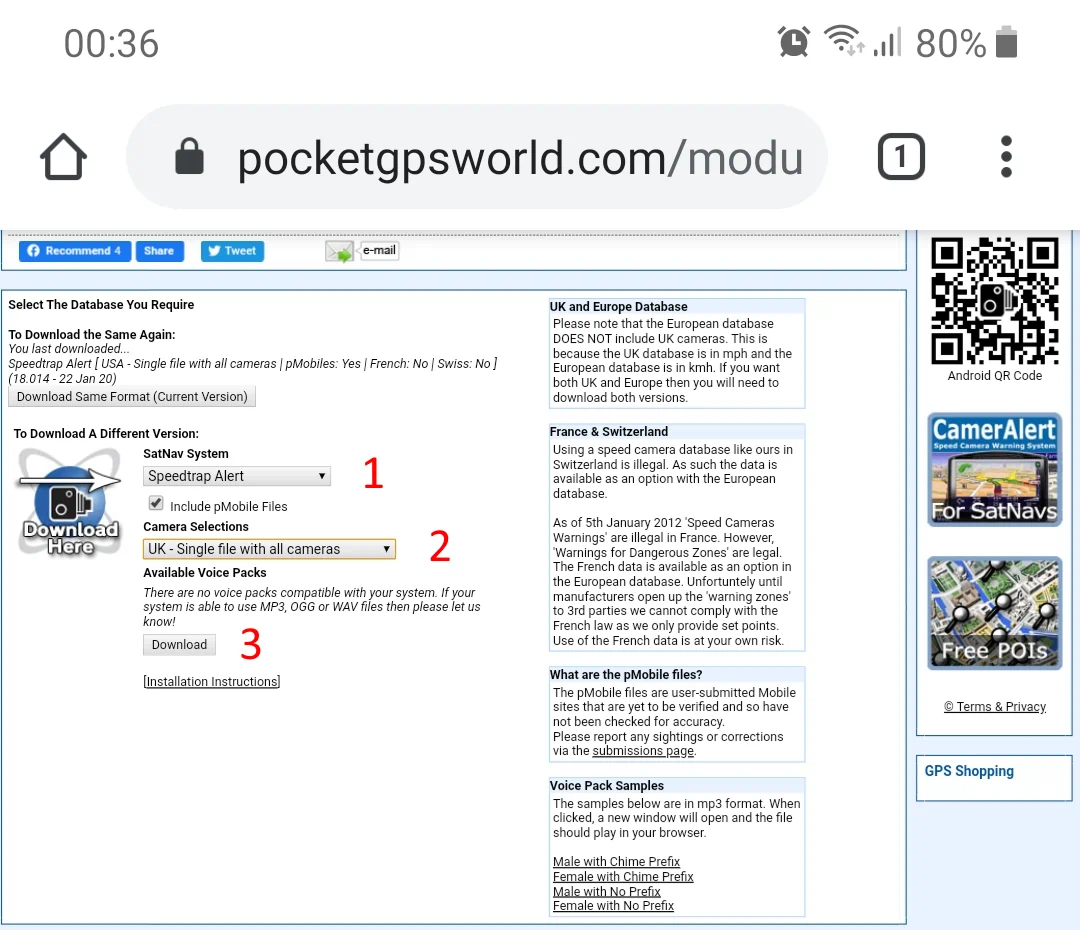 3. Run Speedtrap Alert app, navigate to the app settings, and select the Databases item there. Then tap the "+" menu button. The app may ask you to grant it permission to access internal phone storage. Answer yes.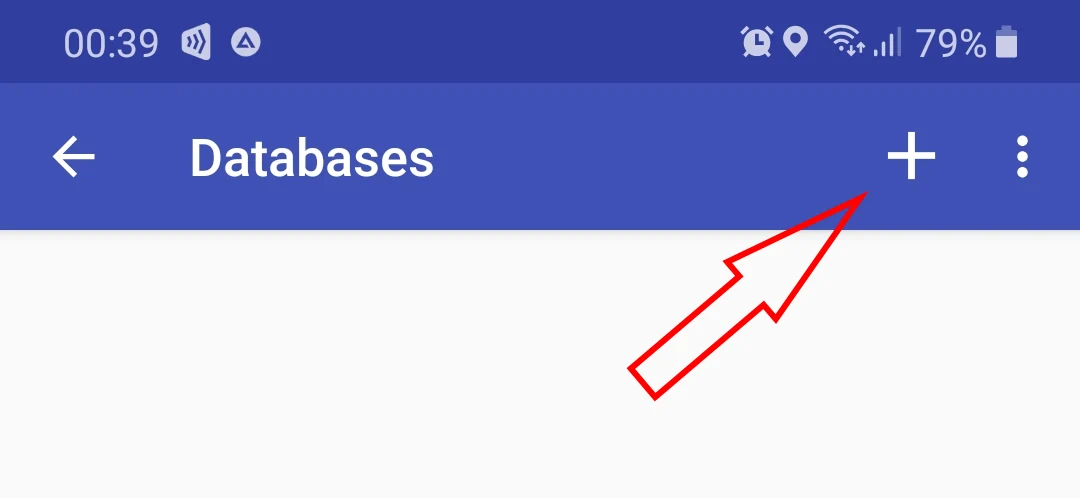 4. The app will open standard system file picker. It may look little different on different phone models and Android versions. Screenshot below demonstrates the picker on Samsung devices with Android 9 and One UI 1.1. Select the Downloads item in the left picker's menu.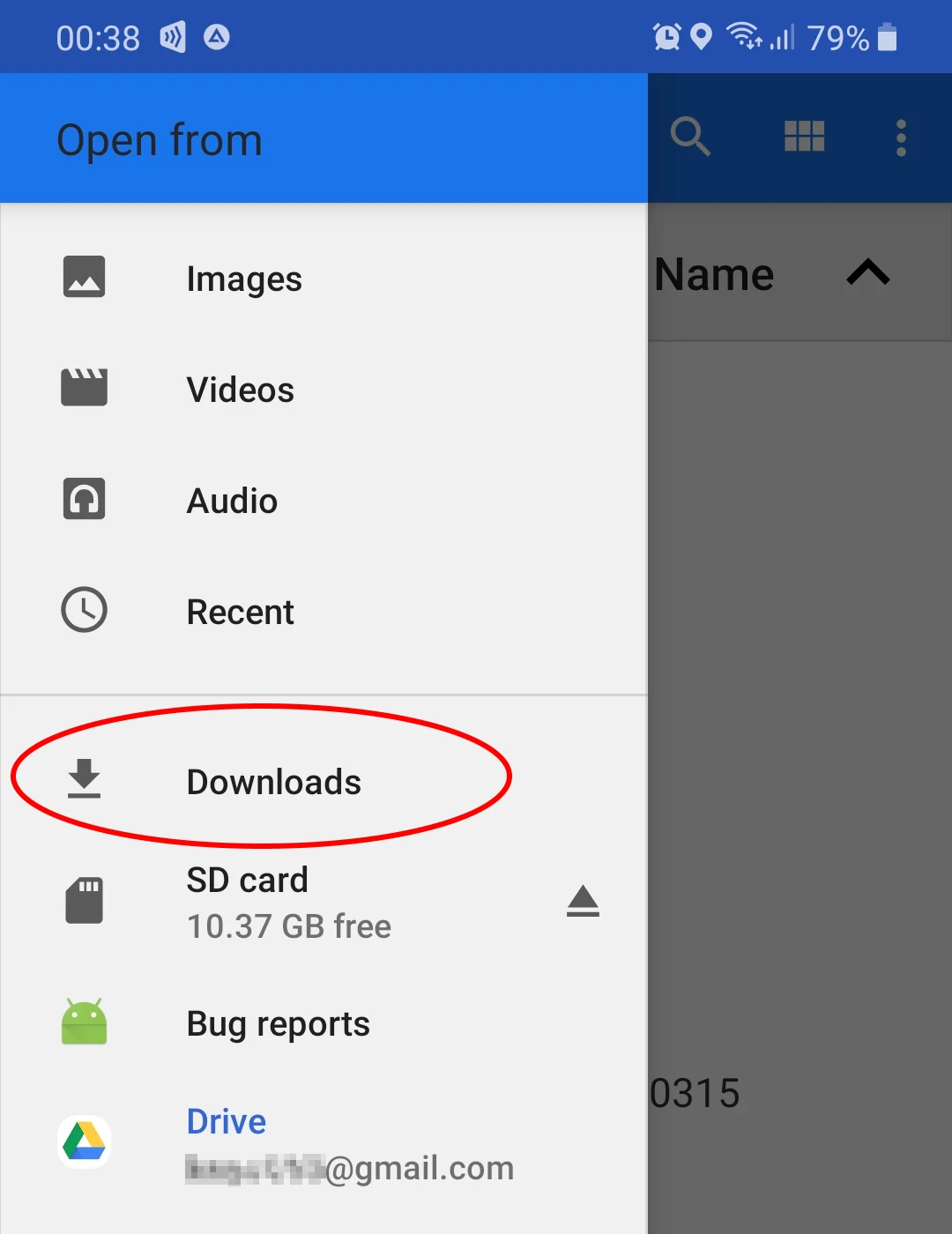 5. Select your latest downloaded database in the file list.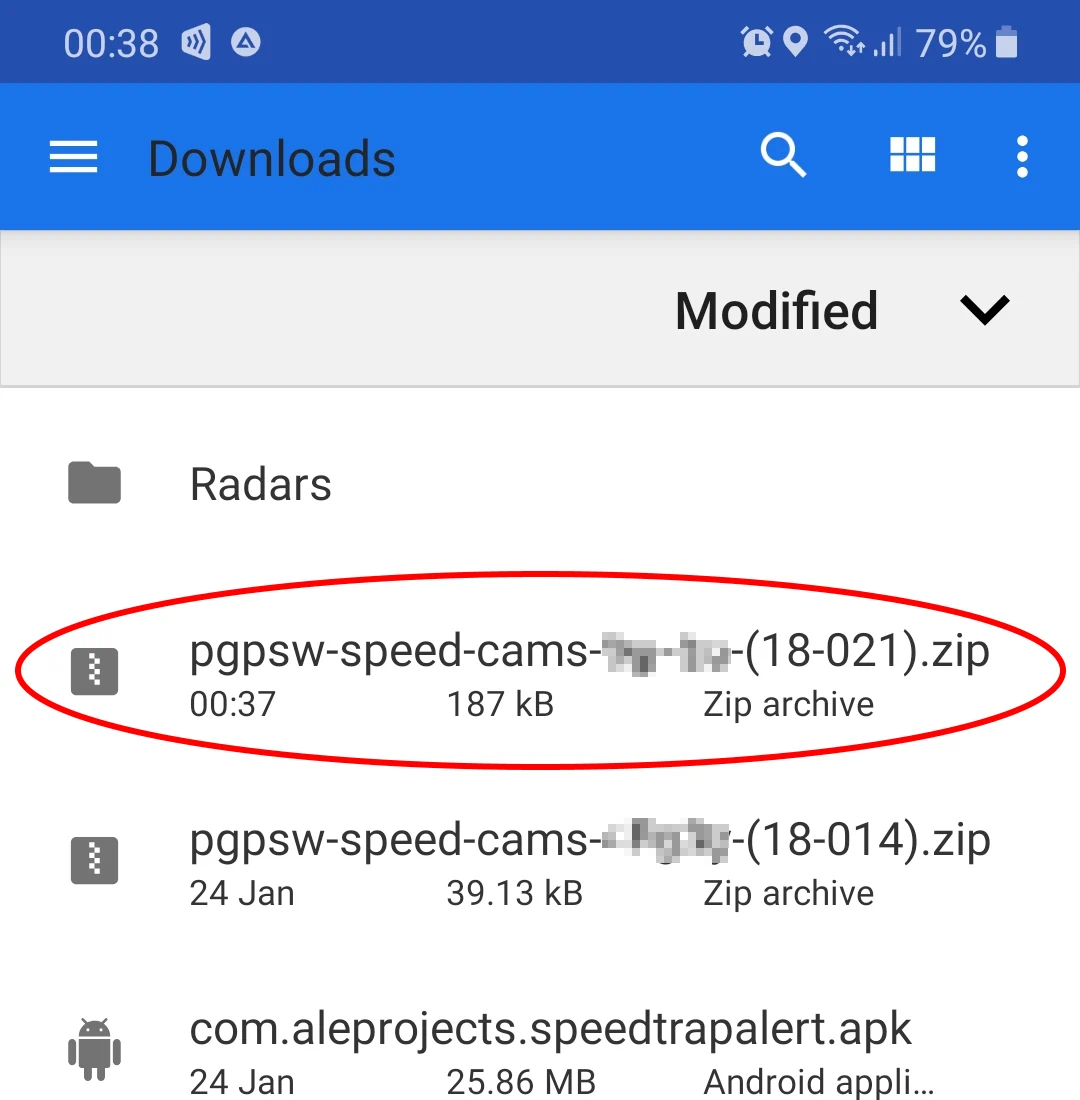 6. The app will display content of the zip archive. Select pocketgps_uk_sc.txt file.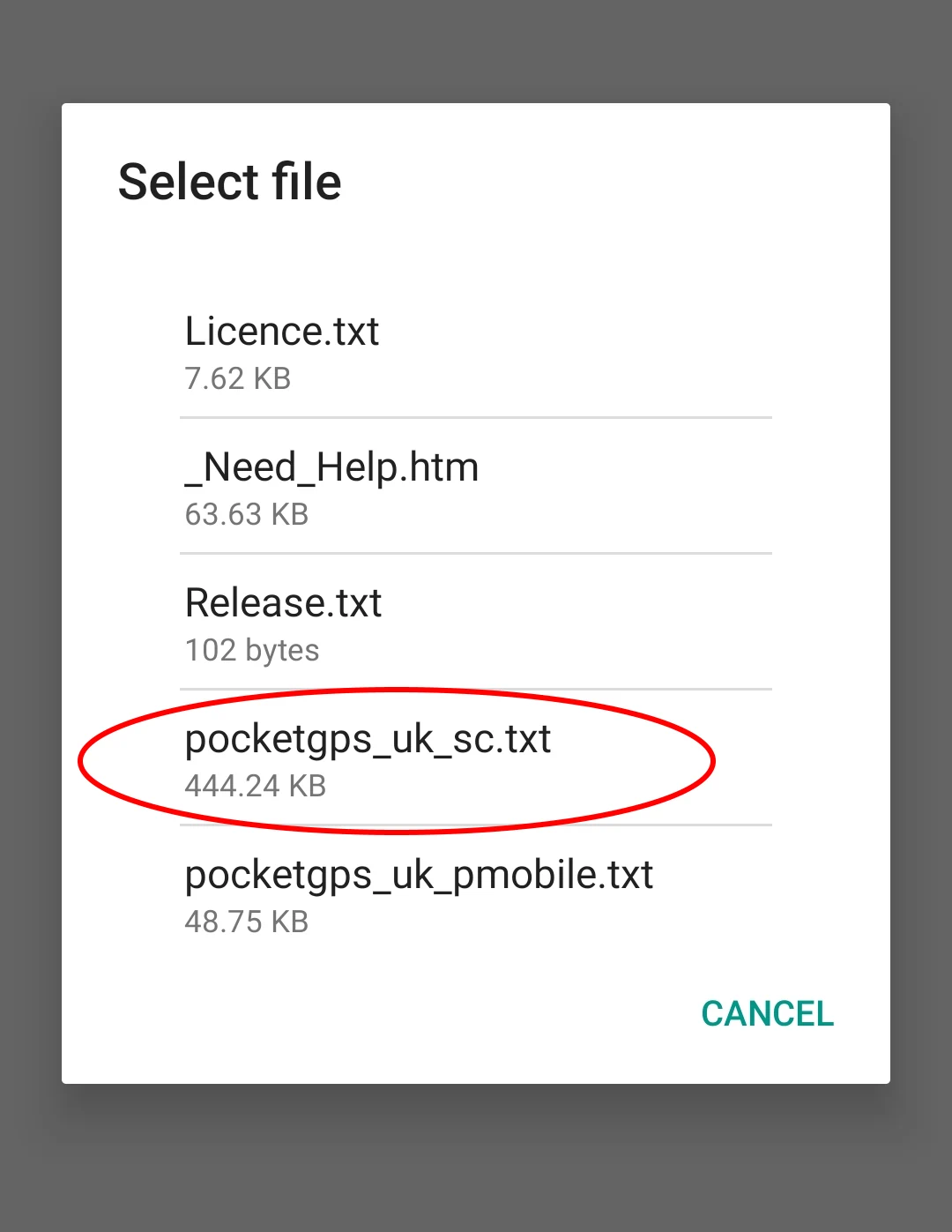 7. Finally the app will download the database. Now it is ready to use.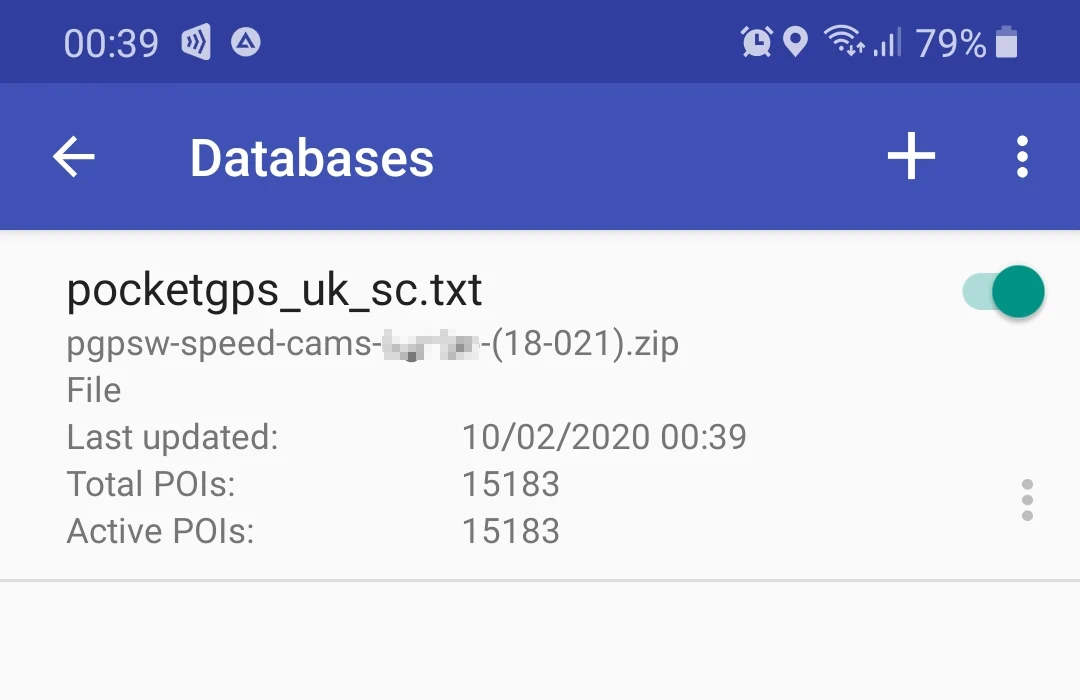 Database updates
Once a new database version was announced, repeat steps 1 and 2. At step 3 tap the context menu 3-dots button and select the File command.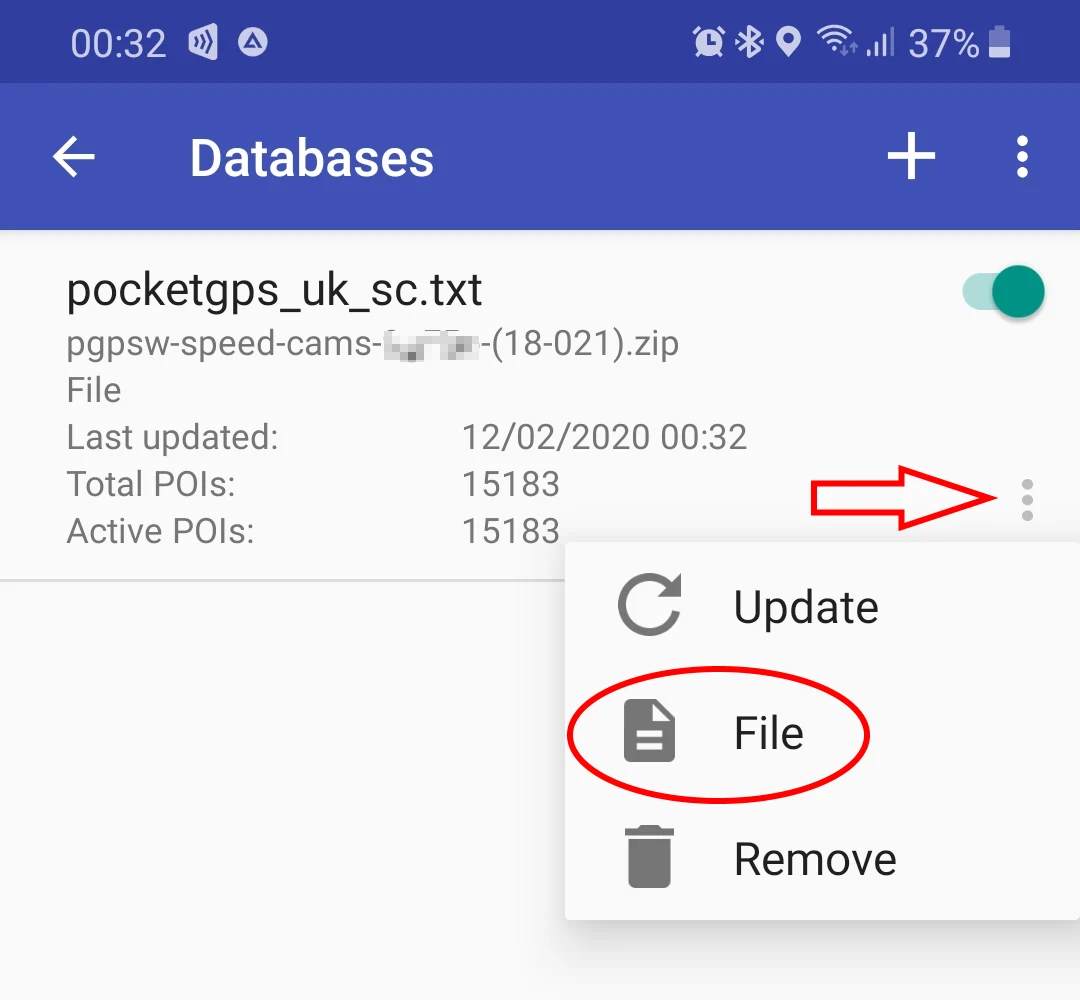 This command opens file picker to select a new file that will replace existing database content. Steps 4-7 are the same.
It is also possible to simply remove existing database with Remove command from the context menu and repeat steps 1-7.